If you know people with name Navya or have name Navya, please write down your opinion about "What is the meaning of my name Navya".
Astrological (Vedic) Aspect of Name Navya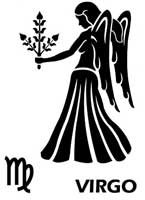 Acoording to vedic astrology , Rashi for the name Navya is Kanya and Moon sign associated with the name Navya is Virgo.
The name Navya has Earth element. Mercury is the Ruling Planet for the name Navya . The name Navya having moon sign as Virgo is represented by The Virgin and considered as Mutable .
Normally, people with the name Navya listen to their heart rather than using their brain. Such people are shy and hesitant.
Other name options, having Virgo moon sign are name starting with : Pa, Pi, Pu, Sha, Na, Tha, Thha, Pe, Po,Ttha, Ph, Pr,Py.
Nakshatra (Vedic) of Name Navya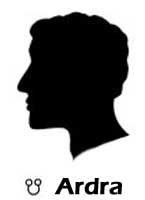 The name Navya is suitable for baby born in Ardra nakshatra
Ardra Nakshatra: "The moist one"
Lord: Rahu (North lunar node)
Symbol: Teardrop, diamond, a human head
Deity : Rudra, the storm god
Indian zodiac: 6° 40' - 20° Mithuna
Western zodiac: 2° 40' - 16° Cancer
Other name options, having Ardra nakashatra are name starting with : Ku, Gha, Ng, Na, Chha, .