More About Hindu Name : Shweta
Astrological (Vedic) Aspect of Name Shweta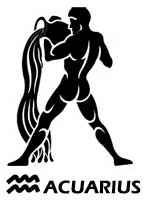 Acoording to vedic astrology , Rashi for the name Shweta is Kumbha and Moon sign associated with the name Shweta is Aquarius.
The name Shweta has Air element. Saturn is the Ruling Planet for the name Shweta . The name Shweta having moon sign as Aquarius is represented by The Water Bearer and considered as Fixed .
Normally, people with the name Shweta like to work independently. They are easily able to make friends.
Other name options, having Aquarius moon sign are name starting with : Ga, Gi, Gu, Ge, Go, Sa, Si, Su, Se, So, Sh, Sk, Sl , Sm,Sn, Sp, Sr, St, Sv, Sw, Sy.