More About Hindu Name : Zain
Astrological (Vedic) Aspect of Name Zain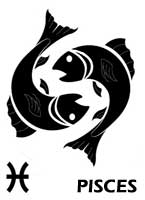 Acoording to vedic astrology , Rashi for the name Zain is Meen and Moon sign associated with the name Zain is Pisces.
The name Zain has Water element. Jupiter is the Ruling Planet for the name Zain . The name Zain having moon sign as Pisces is represented by The Fish and considered as Mutable .
Normally, people with the name Zain are religious and fear God. They are patient and have intense feelings.
Other name options, having Pisces moon sign are name starting with : Da, Di, The, Jya, Du, Tha, Jha, Da, Yan, De, Do, Cha, Chi, chee, Jh, Nj, Yna, Za, Ze.