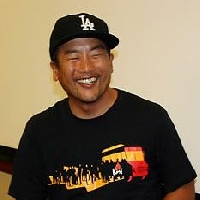 As a culinary pioneer, Roy Choi has changed the world of food trucks when he took his "roach coach" concept from the streets to a restaurant. In fact, his unique food was sought-after by many people so the demand was there to open a ultra hot democratic place.
Choi used a new type of entrepreneurial model to secure funding for his restaurant, finding money from investors through his social media following. Choi's Kogi Truck helped him gather a large following of hungry people.
Currently, Choi is working with his co-chef Daniel Patterson, in an attempt to start up the restaurant LocoL. The vision is to bring healthy food options, at a reasonable price, to many people in inner-city neighborhoods in the United States. At the same time, they want to employ people in those areas to work at the restaurants.
The goal is to replace traditional fast food venues with a new more socially responsible and positive institution. In fact, Choi has put everything on the line to help raise the quality of life for those people who everyone seems to forget about. In 2016, TIME Magazine named him one of the 100 most influential people in the world.
The masculine name Roy is the Anglicized version of Ruadh, which is the Gaelic byname that mean "red". The name is often given to those with red hair as a nickname. The surname name Choi uses the Hanja Character 崔, which means "a governor who oversees the land and the mountain" or "mountain, pinnacle".