More About Hindu Name : Karthika
Astrological (Vedic) Aspect of Name Karthika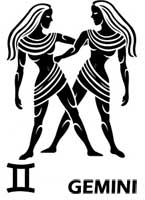 Acoording to vedic astrology , Rashi for the name Karthika is Mithun and Moon sign associated with the name Karthika is Gemini.
The name Karthika has Air element. Mercury is the Ruling Planet for the name Karthika . The name Karthika having moon sign as Gemini is represented by The Twins and considered as Mutable .
Normally, people with the name Karthika are multi talented. Such people are clever and quick with any task. They are also restless and compassionate.
Other name options, having Gemini moon sign are name starting with : Ka, Ki, Ku, Ang, Ku, Gha, Ing, Chh, Ke, Ko,Gh,Gn, Gr,Kr,Ng,Qi, Qu.
Nakshatra (Vedic) of Name Karthika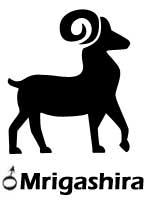 The name Karthika is suitable for baby born in Mrigashirsha nakshatra
Mrigashirsha Nakshatra: "The deer's head". Also known as āgrahāyaṇī
Lord: Mangala (Mars)
Symbol: Deer's head
Deity: Soma, Chandra, the Moon god
Indian zodiac: 23° 20' Vrishabha - 6° 40' Mithuna
Western zodiac: 19°20' Gemini - 2°40' Cancer
Other name options, having Mrigashirsha nakashatra are name starting with : Ve, Be, Vo, Bo, Ka, Ke, .